About Shauna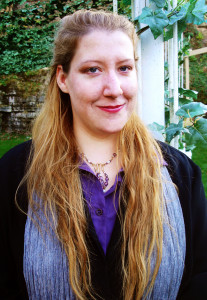 Shauna Aura Knight
An artist, author, ritualist, event organizer, and spiritual seeker, Shauna travels nationally offering intensive education in the transformative arts of ritual, community leadership, and personal growth. She is passionate about creating rituals, experiences, spaces, stories, and artwork to awaken mythic imagination.
She is the author of the The Leader Within, Ritual Facilitation, Dreamwork for the Initiate's Path and Spiritual Scents. She's also a columnist on ritual techniques for Circle Magazine, a regular blogger for Pagan Activist, and her writing  appears in the anthologies Stepping in to Ourselves: An Anthology of Writings on Priestessing (Goddess Ink), A Mantle of Stars (Biblioteca Alexandrina), and Calling to our Ancestors (Asphodel Press).
She's also a fantasy artist and author, including the paranormal romances A Fading Amaranth, The Truth Upon Her Lips, Werewolves in the Kitchen, Werewolves with Chocolate, A Winter Knight's Vigil , and the urban fantasy The White Dress, the Autumn Leaves .
Shauna's mythic artwork and designs are used for magazine covers, book covers, and illustrations, as well as decorating many walls, shrines, and other spaces.

Shauna finds herself on a Grail Quest, seeking the mystical cup that brings transformation and healing to make our world a better place. She is passionate about creating rituals, experiences, stories, spaces, and artwork to awaken mythic imagination and inspire creativity. She is inspired by Joseph Campbell's mythology, Carl Jung's archetypes, psychology, sacred geometry, the design of temples, archaeoastronomy, communication and community building techniques, and shamanic techniques of ecstatic ritual and transformation.
She welcomes questions and conversation about ritual techniques, leadership, or her fiction works: shaunaaura (at) gmail (dot) com
Sign up for her one of her newsletters here.
Other places you can find her online: 
Twitter:  https://twitter.com/Shauna_A_Knight
Pinterest: http://www.pinterest.com/shaunaaura/
Leadership Blog: https://shaunaaura.wordpress.com
Facebook page for her Leadership work:https://www.facebook.com/ShaunaAuraKnightRitualist
Fiction Blog: https://shaunaknightauthorartist.wordpress.com
Facebook page for her Fiction:https://www.facebook.com/ShaunaKnightAuthorArtist
Amazon Page: https://www.amazon.com/author/shaunaaknight
Goodreads Page: http://www.goodreads.com/ShaunaAuraKnight
Services
Shauna is available to teach workshops, lead rituals, and to work with individual groups to assist with community building. Check out the services page to learn more.
Artwork & Design
Shauna's artwork is available for sale and she's also available for custom work. Please contact her if interested. Here are some places where you can find examples of her work.
Graphic design, illustration, and art portfolio:  http://shaunaknightarts.wordpress.com
You can also buy my artwork, prints, jewelry, and other handmade items at:  https://www.etsy.com/shop/ShaunaAuraKnight
And I have several of my designs available as t-shirts, totes, and prints, at: http://www.redbubble.com/people/shaunaknight/portfolio